ABOUT FAMILY HEARING CENTER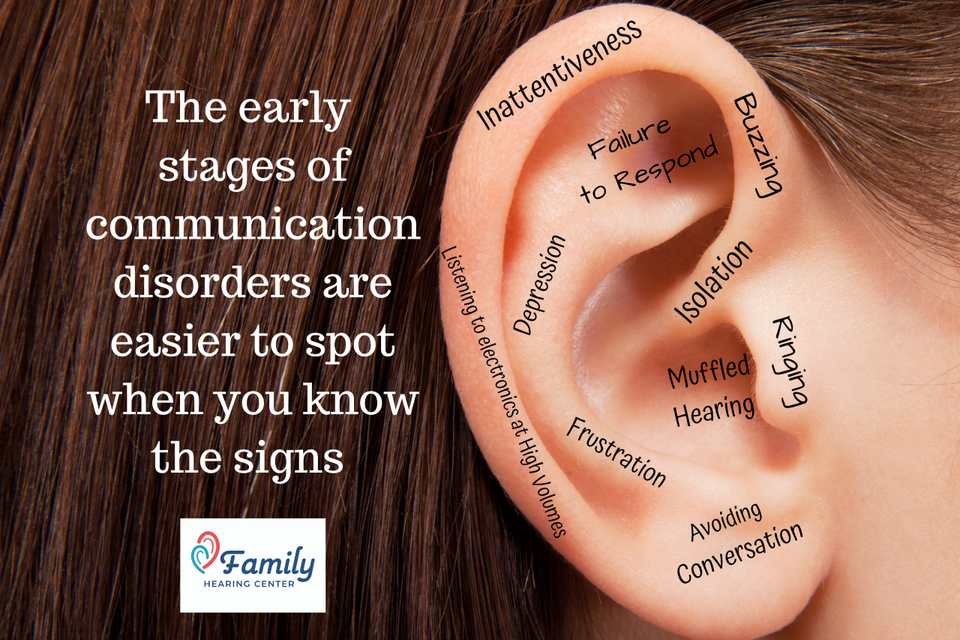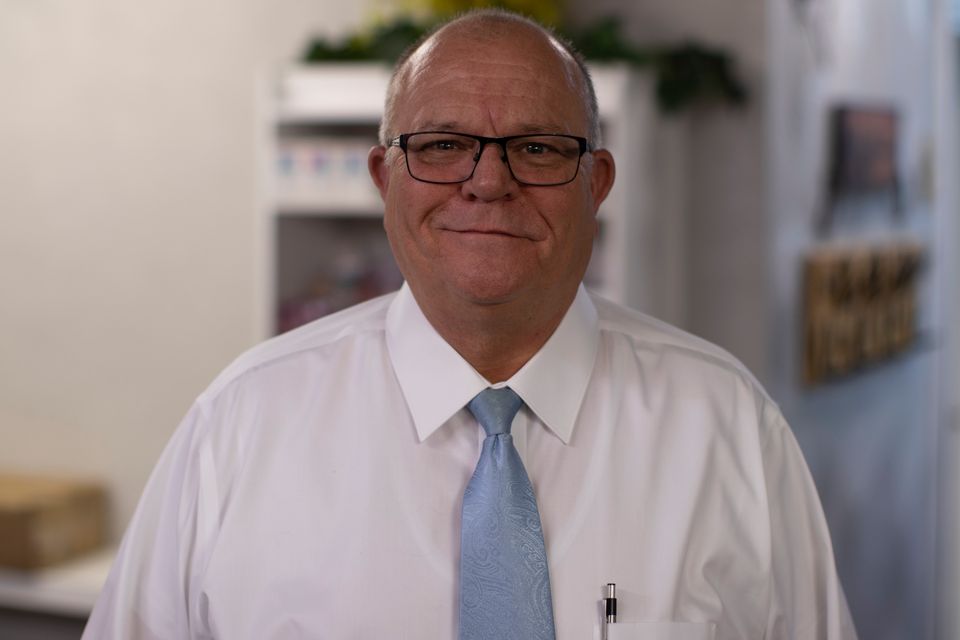 About the Specialist, Steve Stout
Steve Stout, owner of Family Hearing Center, is a Hearing Specialist and member of THAA. He met Kristie, his wife, in the eighth grade and they have been married for 42 years.

His office is full of photos of 11 grandchildren from his three children. Because he loves to collect family, Steve has seven more honorary grandchildren from families he has collected. He loves to spend time with his family spoiling his grandchildren.
Steve loves a good project! In fact, he makes handmade Indian love flutes, drums, and archery bows and arrows. His grandchildren have been using bows and arrows since the age of three! Steve loves to hunt (usually with a camera), fish, hike, and go camping. When not doing wood-working, making Indian love flutes or working on leather products, he attends mountain man rendezvous, and loves to ride BIG RED—his motorcycle that helps him forget all of his troubles. He also recently purchased a 1950 international truck that he is turning into a Rat rod.

Steve is very involved with his church, The Church of Jesus Christ of Latter-day Saints, and spends many hours helping with local missionaries and various local and regional projects. 
Steve's Story
Steve began having hearing problems as a child, and had his first ear surgery at seven years old. He is familiar with the physical pain and discomfort of hearing loss, and he knows it can be frustrating to  communicate with the treating physician or specialist. This has motivated him throughout his career.

Steve began working in the hearing field a number of years ago and has never looked back. He finally found a way to help himself as well as those others in his family who also suffer hearing loss.

Steve worked for a local Beltone office in Wichita Falls for a number of years until he was offered a job with a national company.  He traveled for National Hearing Centers, opening and operating new stores.  He interviewed, hired, and trained new employees including hearing specialists and audiologists to manage new offices throughout the Midwest.

With the skills he had acquired and the support of his family and friends, Steve opened the Family Hearing Center and a very important dream was fulfilled. He genuinely cares about his clients and is committed to improving their quality of life through specially adapting the hearing instruments to each client's need. He listens intently to each concern and addresses them individually to create the exact combination to better the hearing experience for clients and their loved ones. Although Steve has been working in the hearing field for many years, he continues to learn each day. He treats each client as if they are truly a part of the family, and offers his expertise and experience to each person to provide long-term care.
Additional Staff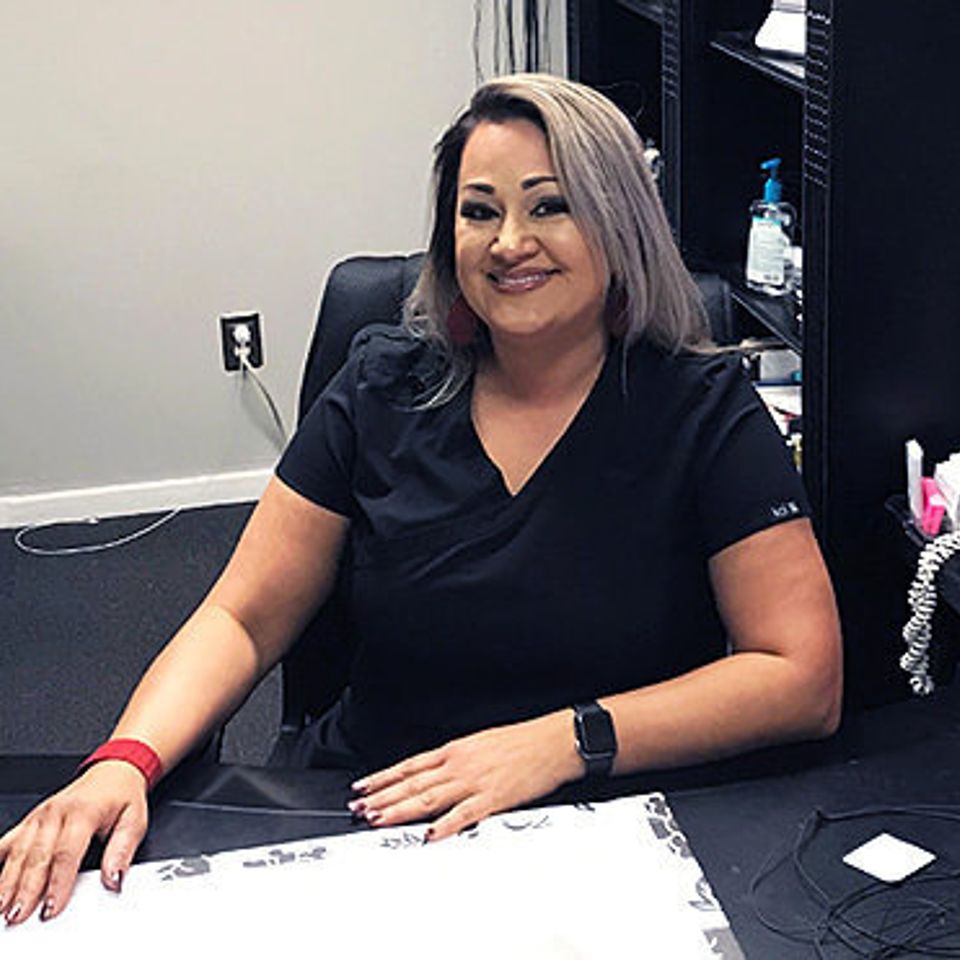 Jessica Brown is the hearing technician at Family Hearing Center and specializes in working with insurance and agency programs. She has worn hearing instruments since the age of five and is the mother of hearing impaired child, so she definitely understands the frustration of not being a part of a conversation. The concern and care she shows our clients is heartfelt, and she is dedicated to helping each one have the best hearing possible. She loves to spend time with her family and support her children in their activities.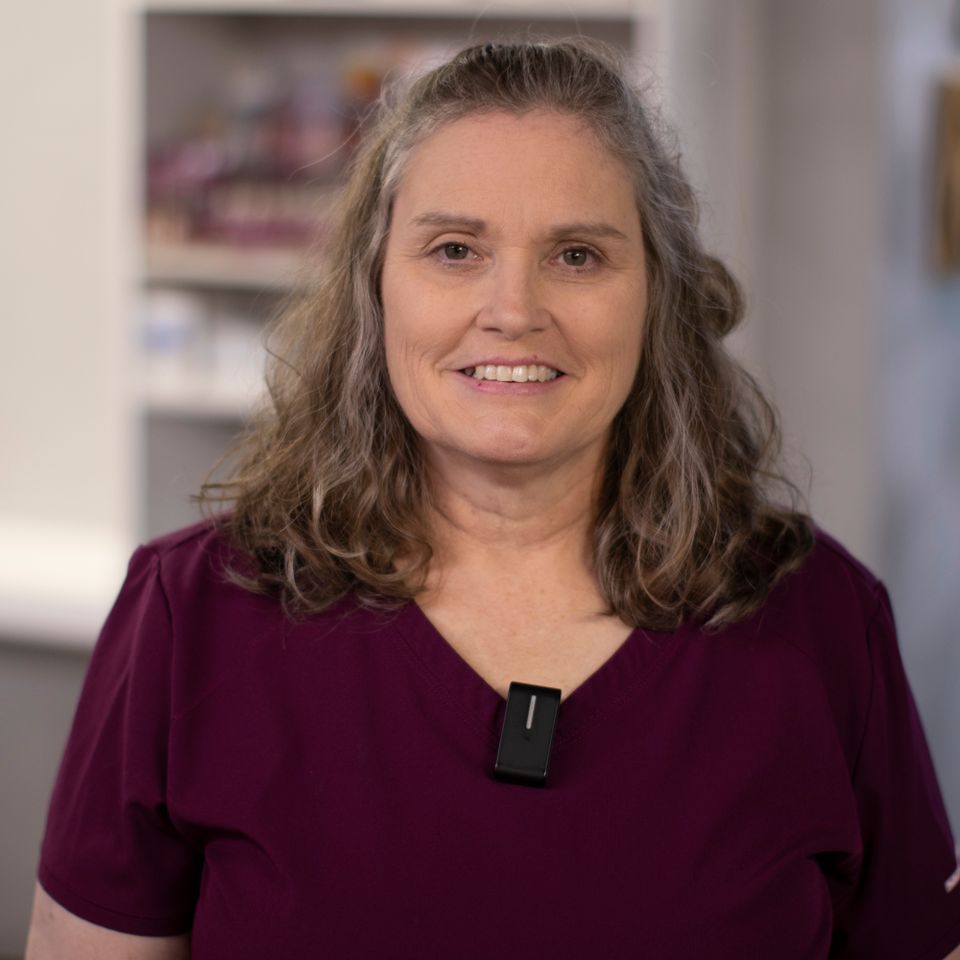 Deena Tracy is a hearing technician and Steve's right hand. She is the company catch-all.
"We are blessed with a blended family of 9 children and 20 grandchildren," she says. "When we are not at church or with our family, we like spending time traveling, riding our motorcycle, hiking, camping, kayaking or pretty much anything outdoors."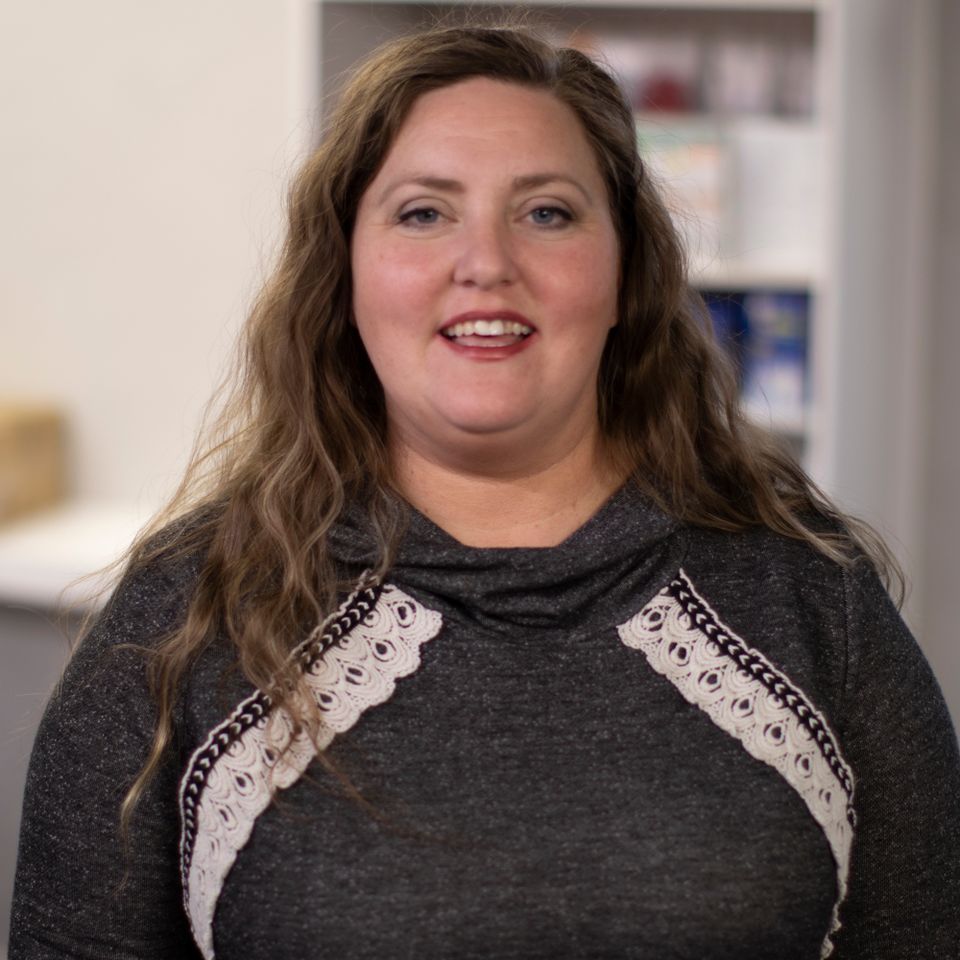 Brooke Roberts is the Graham Office Manager. She is also a hearing technician and is training to become a hearing and fitting dispenser.

Been married for 20 years to the love of her life. She has two teenage boys who are her whole world, loves learning new things, as a passion for homesteading, works in the garden, makes soaps and enjoys the farmers market.

She also works tirelessly for the betterment of her community through her church and family to help any way she can.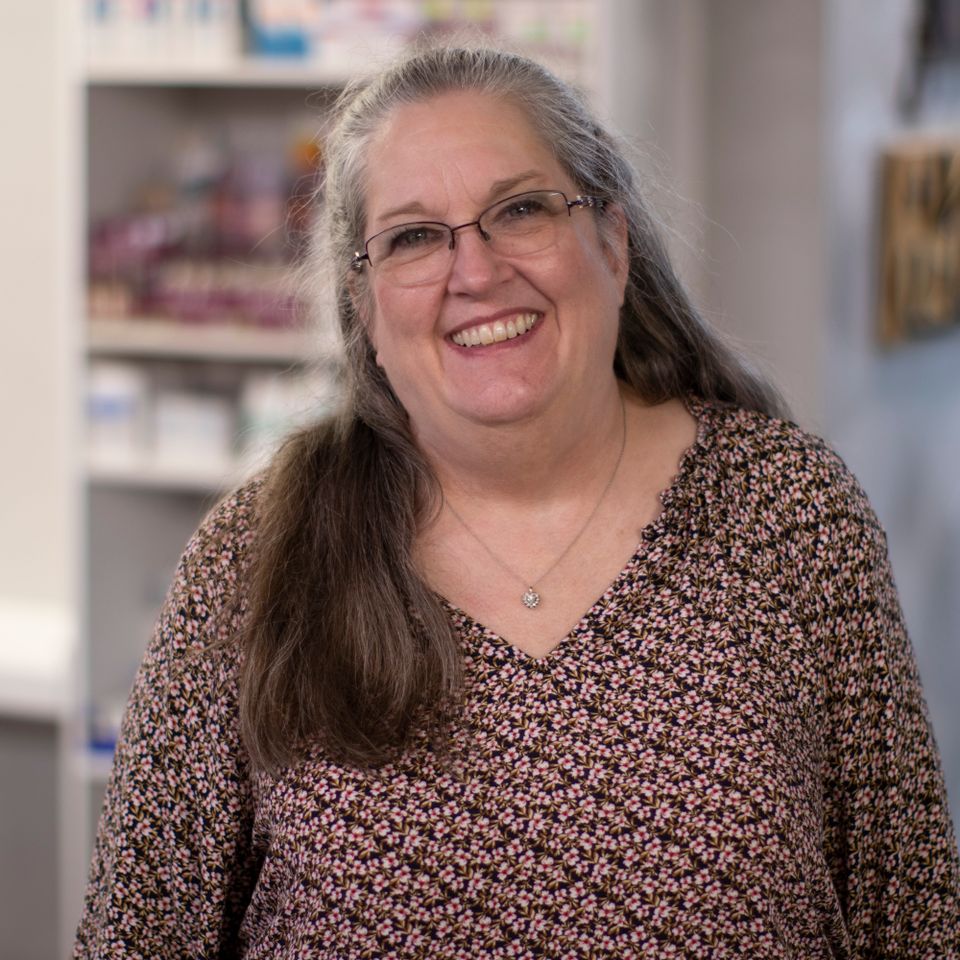 Kristie Stout says, "I am the behind the scene staff person. I am a proud grandmother or "Maka" to our 13 grandchildren that you will find proudly displayed in Steve's office. I usually run errands and "pamper" Steve. I spend my extra time joyfully exploring family history and church work."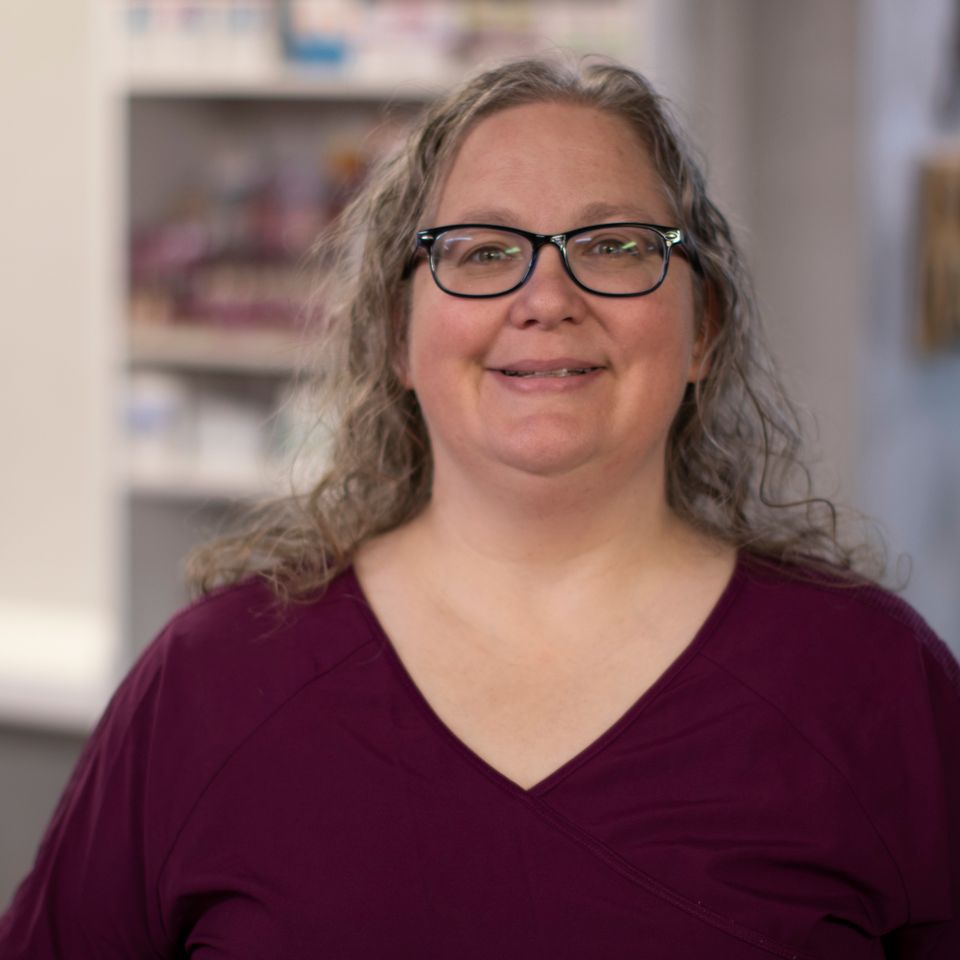 Renee Zakrzewski This is my first job outside of the home. Married for 31 years with 5 children and 3 grandchildren, I stay pretty busy. I love spending time with my kids, traveling, scrapbooking and baking. I'm very active in my church community and I love the Lord.

I am the receptionist that answers phones, makes appointments and files insurance. I love getting to talk to the clients that come to the Family Hearing Center.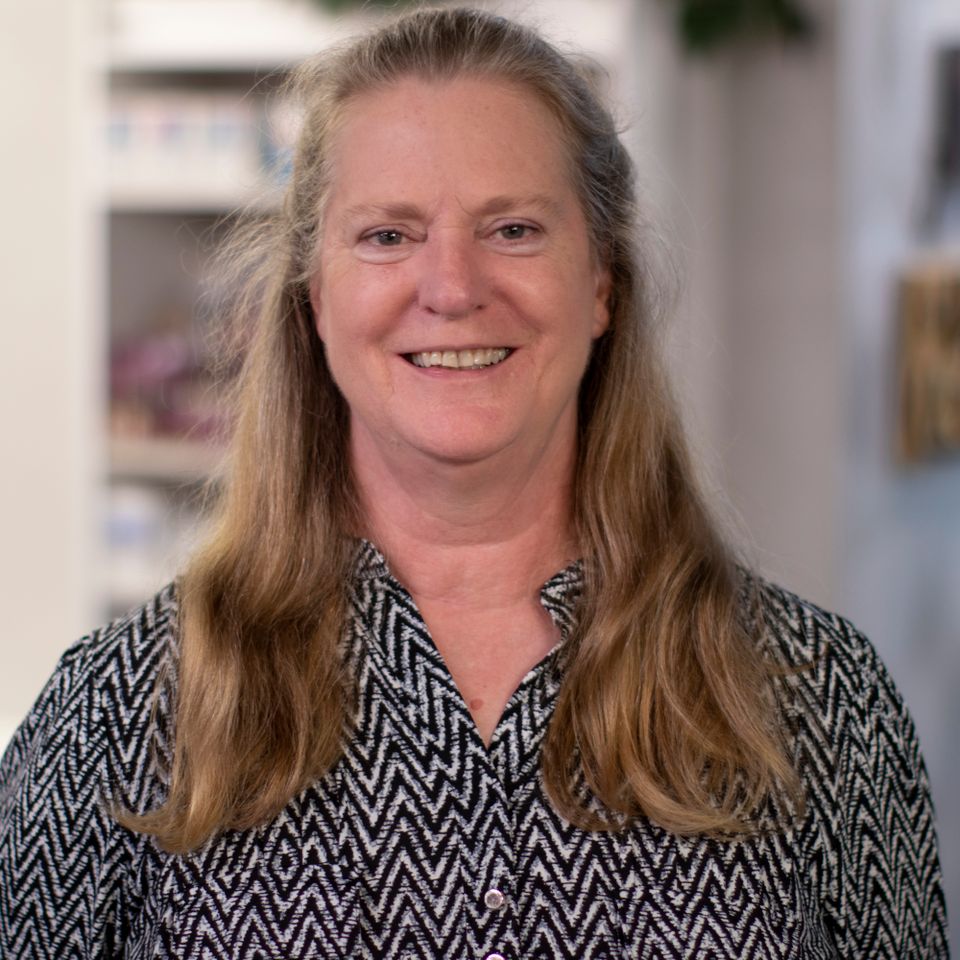 Janet Rials is the receptionist and cleaning technician for the Graham Office. She has been married for 43 years. She has 4 children, 5 grandchildren, 2 cats, and 20 chickens. She is active in her church. She enjoys a good book, old movies, hiking, playing games with her family and is an occasional jokester. She has 17 years business experience. Janet's favorite moments, since being at the Family Hearing Center, have been seeing joy on people's faces when they can hear again or hear better. She loves helping them.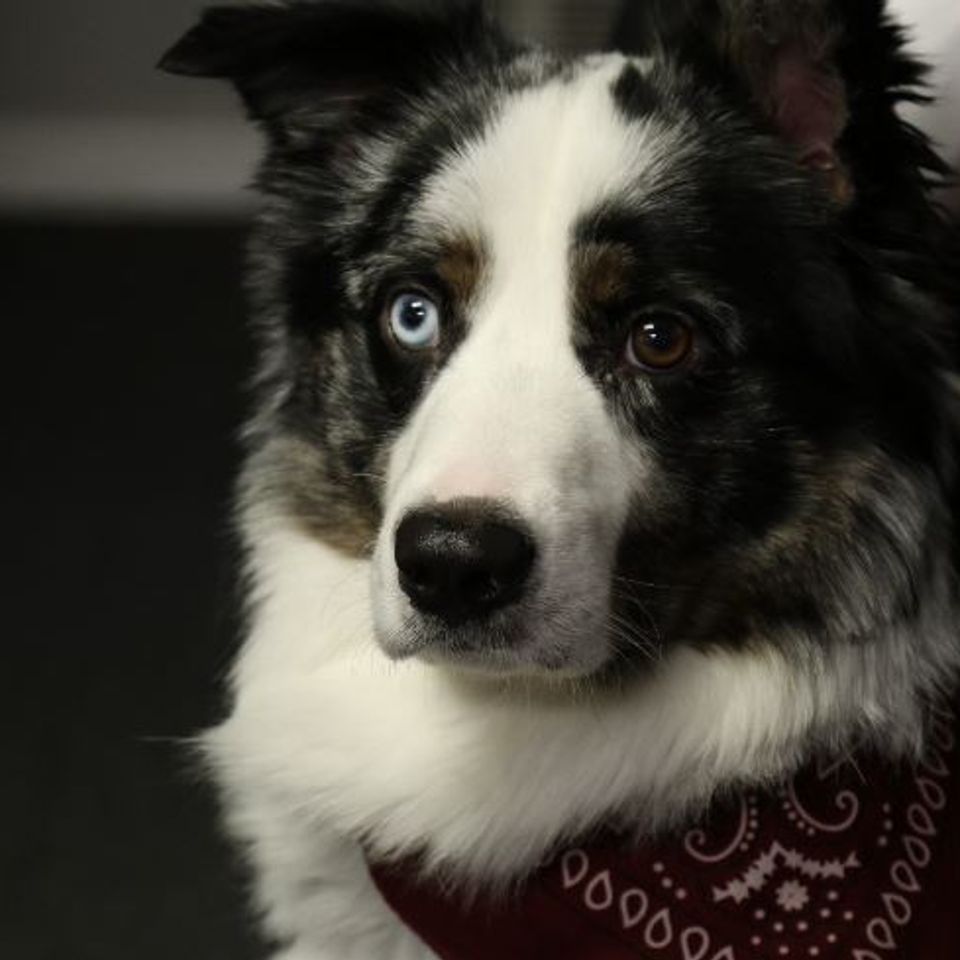 Buddy the Dog chose Steve to be his best friend almost two years ago. Buddy is a miniature Australian Shephard. He is learning to be a service dog for the hearing impaired. He will alert Steve to a phone ringing or a person approaching. He loves to play, especially "fetch" and loves to be at work with Steve while wearing his service vest.
Schedule Your Appointment Today